Welcome to Laurence's Bed and Breakfast, in Roye, in the heart of Picardie. I am here with simplicity and conviviality to give you a warm welcome all year round. I hope you will feel at home in our house.
The house is located close to the town centre and within walking distance of the shops. I am unable to offer evening meals however there are some excellent restaurants in the vicinity.
The side overlooking the main street
There is access to the garden and a barbecue is at your disposition.
L'extérieur
L'intérieur
The ideal place for an overnight
stop or a longer stay
    French and English spoken


        Animals not admitted
The whole house is a non
smoking environment
Families with children are welcome
Une salle à manger avec coin kitchenette équipée d'un réfrigérateur, micro-ondes, mini-four, évier, plaques de cuisson et vaisselle est à votre disposition si vous souhaitez vous restaurer sur place.
Le petit déjeuner
Coffee, tea, hot chocolate, hot milk, fresh bread, brioche, viennoiseries, gâteaux, confitures maison, compote ou salade de fruits frais selon la saison, œuf du poulailler, fruit juices, yoghurt, cereals.

Savoury breakfast on request.
Trois chambres se trouvent au 1er étage et une chambre au 2ème étage de la maison, elles donnent sur un palier.

On the ground floor there is a lounge, dining rooms, access to the patio and the garden.
- Romms are available from 5.30pm onwards and check-out is before 10.30am on
your last day.

- I come and clean your rooms every day.

- Depending on the season, breakfast is served either on the patio in
   the garden amongst the trees and flowers or in our family dining
   room.

- Television in each room.

- Internet connection possible
Do not hesitate to contact me for more information!
                             See you soon.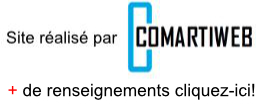 à proximité:

Proche de l'entrée et sortie de l'Autoroute A1
Borne de recharge voiture électrique proche
The upstairs hallway